Proud to Represent the Following Companies:

Automated and Manual Valves and Flow Meters.
Visit their website: Assured Automation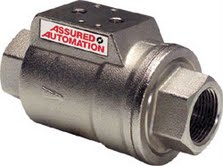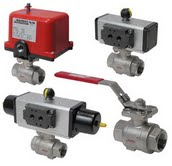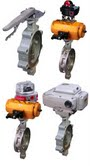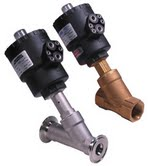 ---

Their knowledge and experience in physics and in the techniques of highly sensitive detection of light, nuclear radiation and microwave frequencies, together with the use of modern electronics and software, allows them to maintain their excellent and longstanding reputation as a competent partner in solving diverse and difficult measurement problems, and as a supplier of innovative and up-to-date instruments of the highest quality and reliability.
Visit their website: Berthold
---

Low flow gas and liquid, volumetric or mass, measurement and controls for dosing and batching. Bronkhorst uses Coriolis, Thermal Dispersion and Ultrasonic Technologies to achieve the low flow measurement. An array of Digital Communications are available.
Visit their website: Bronkhorst
---

Cashco, Inc. is a leading manufacturer and worldwide marketer of a broad line of control valves, pressure reducing regulators and back pressure regulators in line sizes from 1/4 inch to 10 inches and CV ranges from .002 to 4,406.
Visit their website: Cashco.com
---

AMETEK Drexelbrook is known throughout the world as a leader in level measurement technology. They have earned their reputation for excellence from over five decades of experience in providing level solutions to virtually every industry including chemical, petrochemical, refining, power, water and wastewater, food, pharmaceutical, pulp and paper, mining, automotive, and many others.
Visit their website: AMETEK Drexelbrook
---

INTERTEC is a supplier of unique systems designed to provide reliable protection of sensitive field-mounted instruments. The company was founded in 1965 by Dr.-Ing. Joachim Hess, who recognized the problem of inadequate protection of electronic instruments in the field of engineering. Neglect or failures in instrument protection, however, can seriously affect plant safety and the operation of the complete system. Even operating and maintenance costs can be reduced considerably by providing adequate instrument protection. Today, more than half a million INTERTEC protection systems ensure safe operation of instruments, analyzers, mobile phone and radar equipment, signaling plants, transmitters and many other installations worldwide.
Visit their website: INTERTEC
---

Jogler, Incorporated is a Houston manufacturer of high quality liquid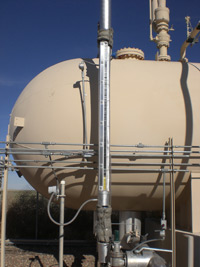 level gauges, sight flow indicators, magnetic level indicators and level controls. Used extensively throughout all process industries, Jogler gauges are fabricated to exact customer specifications in a maintenance free design. Jogler is celebrating 40 years of impeccable success with dedicated customer service and prompt deliveries of custom engineered products. Jogler's quality program is established from national ANSI/ASQC and international ISO-9001 guidelines.
Visit their website: Jogler, Inc.
---

M4 Knick provides a unique product solution set in the area of process analytics. They offer a wide range of pH/ORP, conductivity and dissolved oxygen sensors as well as transmitters/analyzers and retractable holders. Based in Cincinnati, Ohio, they are one of the few companies that utilize the Memosens ® technology which eliminates the need for on-site calibration and provides predictive maintenance.
Visit their website: M4 Knick
---

Mac-Weld is a privately owned North American company with offices in Canada and the United States. They have been in business for over 35 years and they are an ISO 9001:2008 QMS certified company. They are an industry leader in the manufacturing of Thermowells, Orifice Plates and other instrument components, and work with various alloys to machine parts on the latest CNC equipment. Their experienced team collaborates with their clients to develop the highest quality products designed and developed around specific requirements. They always stick to their delivery schedules and supply their products at competitive prices. They work with their global client base to provide blanket requests as well as specialty welding and machining requests to meet the ever-changing needs of their customers.
Visit their website: MacWeld
---

3/8" to 3" Stainless Steel and Bronze Globe Style Solenoid Valves.
Visit their website: Magnatrol Valve Corp
---

Onyx Valve Company is a leading manufacturer of pinch valves, check valves, and pressure sensor rings. All of their products and materials are manufactured and assembled right here in America. They are backed by 20 years of experience in the flow control industry, and pride themselves on the durability and longevity of their products.
Visit their website: Onyx Valve
---

Established in 1974, Precision Digital Corporation is a manufacturer of a comprehensive line of digital display and control instrumentation utilized primarily in industrial processes worldwide. Their corporate office is located in Holliston, MA where they design and manufacture products to exacting standards.
Visit their website: Precision Digital
---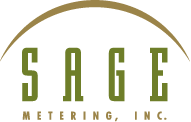 Sage Metering has been an industry leader in high performance Thermal Mass Flow Meters for Gas Flow, and has pioneered numerous innovations, including introducing a digital method of driving the sensor (versus the traditional drift-prone Wheatstone Bridge). They are the only Thermal MFM Manufacturer that provides an "In-Situ Calibration Check" that assures that the Flow Meter still retains the original NIST Traceable Calibration. This simple 3-step check is conducted at a "No-Flow" (0 SCFM) condition, which aside from verifying the meter's accuracy, also confirms that the sensor is clean, and that the Flow Meter hasn't drifted or shifted.
Visit their website: Sage Metering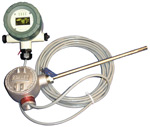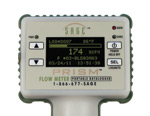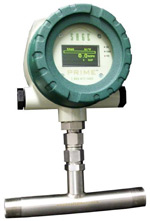 ---

Incorporated in the great state of Texas in May of 1995, the founders have almost a century of experience in the design, production, sales, and application of thermocouples & RTDs.

If they haven't made it, sold it, or seen it before - it probably has never been done.
Their manufacturing facility in Houston was designed specifically to efficiently produce process thermocouples and RTD's. Incorporated at this location is a state of the art calibration lab. The sophisticated instrumentation in this lab can test sensors on-line, in-house with accuracy's to one degree and all traceable to NIST.
Their in-house capability to produce thermowells and other hardware related accessories greatly enhances their ability to deliver quality products on time. They also have major service centers in St. Louis and Philadelphia.
Visit their website: Smart Sensors
---

SOR is a global leader in the field of measurement and control and specializes in pressure, level, temperature and flow products. Types of products include indicators, sensors, switches and transmitters. They also carry a line of 1E qualified instrumentation for nuclear applications.
Visit their website: SOR
---

Tel-Tru Manufacturing Company is a World-Class manufacturer of bimetal thermometers, pressure gauges, and transmitters. Their focus has always been to meet customers' requirements with quality products, leading technology and responsive service. Their products are available through a network of distributors, in the United States and around the world.
Visit their website: Tel-Tru
---

Trueline Valve has a long and proud history of solving difficult valve applications. Standard and speciality Knifegate valves up to 60" with unique sealing design. Flanged and Threaded API 6D and ASME B16.34 Ball Valves up to 36" Size. Large ASME Lug and Wafer Stye Butterfly Valves up to 56".
Visit their website: Trueline Valve
---

Founded in 1904, U.S. Gauge is one of the world's leading suppliers of high quality, competitively priced pressure and temperature measurement products.
Visit their website: U.S. Gauge